Sports taping is an essential skill for therapists working with active people.
Learning the principles of sports taping, when and how to apply a range of sports taping techniques will provide therapists with vital skills for work with sports teams, elite athletes and in clinic.
Learn sports taping skills from sports rehabilitation professionals Dr Allan Munro and Mike Carolan.
*Prerequisites – Learners should be studying or working in a sports rehabilitation/ therapy/ physiotherapy/ chiropractic/ osteopath/ massage therapist role.
Includes:
Resources to download
Step by step videos
Assessment questions
Certificate of course completion
Quality Steroplast sports tapes (Free when booking onto both courses)
Access to free Q&A sessions with course tutors


Learning Objectives


An overview of different types of sports tapes.
Which sports tape to use for different types of sports injury.
Essential sports taping techniques.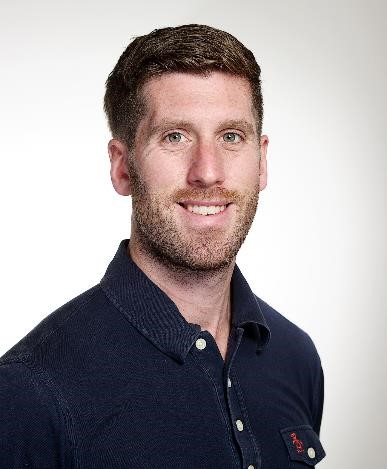 Allan is the Programme Leader for the flagship Sport Rehabilitation degree at the University of Salford. He completed his Sport Rehabilitation degree at Salford in 2007 and went on to complete his PhD focusing on the assessment and prevention of knee injuries, in particular the ACL. Allan retains a keen research interest in exercise rehabilitation, particularly of the knee and lower limb tendinopathies.
Allan has worked in Rugby Union since 2008 and has been the Head of the Medical Team at Sedgley Tigers for over 10 years. He is also Lead Sport Rehabilitator for the North of England Counties U-20s having also worked with England Handball & GB U-20s Basketball. Allan consults for several clubs across sports including football, netball and cricket through his clinical service, Manchester Sports Rehab.
Allan is also the Executive Committee Chair and CPD officer for the British Association of Sport Rehabilitators (BASRaT).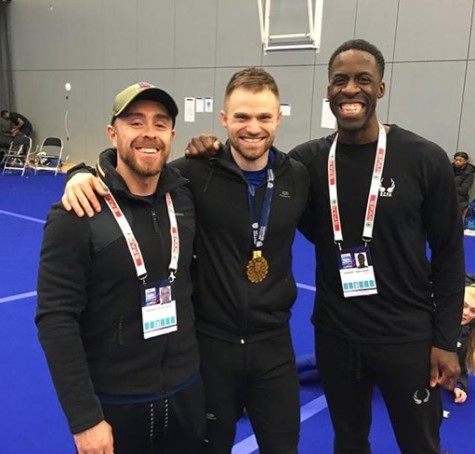 Mike teaches across all aspects on the flagship Sport Rehabilitation degree course at the University of Salford. He completed his Sport Rehabilitation degree at Salford in 2006 and went on to complete his Masters focusing on the biomechanical assessment and prevention of knee injuries in 2010 from MMU. He has also completed post graduate qualifications in Strength and Conditioning, Sports Performance Coaching and Nutrition.
Mike has spent 15 years working across all aspects of healthcare, rehabilitation and sport, having spent nearly 4 years working in the MoD setting up a bespoke rehab program in Chester and previously working for Jaguar Land Rover in occupational health. He has also previously set up private practices with Allan Munro.
His sports work has seen him spend 6 years in National League Rugby Union with Macclesfield RUFC, he has consulted at a number of professional football teams and currently works for England and GB Basketball. In 2019 he worked across all age groups from the under 15's through to the senior teams. He was lead Therapist and S&C supporting the men's under 20's to their highest ever finish at the European Championships in Israel. In 2020 he was part of a working group to keep athletes fit and engaged. Mike is also Lead Performance Coach for Andrew Robertson, the Great Britain 2017 and 2020 60m Indoor Champion.
He is also an aspiring Comic Book artist. 
Book onto both courses and receive a free pack of tapes!