Learn Essential Skills for Sports Taping and Kinesiology Taping from Expert Sports Rehabilitation Professionals, Dr Allan Munro, and Mike Carolan
Sports taping is an essential skill for therapists working with active people
Learning the principles of sports taping, when and how to apply a range of sports taping techniques will provide therapists with vital skills for work with sports teams, elite athletes and in clinic.
Learn sports taping skills from sports rehabilitation professionals, Dr Allan Munro, and Mike Carolan.
Participants can work through the courses and practice techniques for sports taping and kinesiology taping in their own time.
The courses cost just £50 each and include:
Resources to download
Step by step videos
Assessment questions
Certificate of course completion
Quality Steroplast sports tapes (Free when booking onto both courses)
Access to free Q&A sessions with course tutors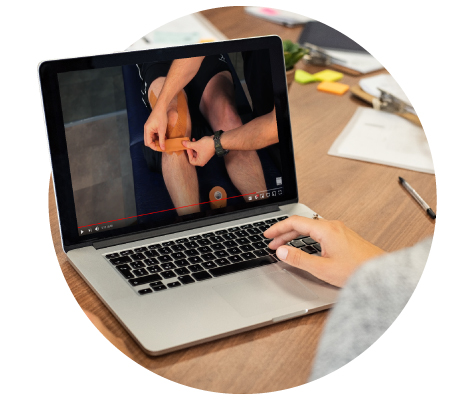 Sterosport Online Sports Taping and Kinesiology Taping Courses
Prerequisites: Learners should be studying or working in a sports rehabilitation/ therapy/ physiotherapy/ chiropractic/ osteopath/ massage therapist role.
The expert tutors for the online sports taping and kinesiology taping courses are
Dr Allan Munro and Mike Carolan
. Both are respected sports rehabilitation professionals with experience in working with sports teams, elite athletes and in academic roles.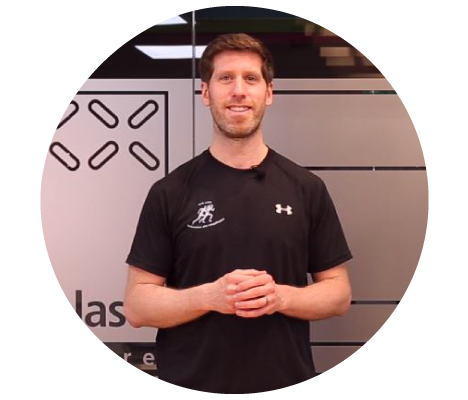 Dr Allan Munro
Allan is the Programme Leader for the flagship Sports Rehabilitation degree at the University of Salford. He completed his Sport Rehabilitation degree at Salford in 2007 and went on to complete his PhD focusing on the assessment and prevention of knee injuries, in particular the ACL. Allan retains a keen research interest in exercise rehabilitation, particularly of the knee and lower limb tendinopathies.
Allan has worked in Rugby Union since 2008 and has been the Head of the Medical Team at Sedgley Tigers for over 10 years. He is also Lead Sports Rehabilitator for the North of England Counties U-20s having also worked with England Handball & GB U-20s Basketball. Allan consults for several clubs across sports including football, netball and cricket through his clinical service, Manchester Sports Rehab.
Allan is also the Executive Committee Chair and CPD officer for the British Association of Sport Rehabilitators (BASRaT). Learn more about our Injury Rehab Network events with BASRaT.
"We have been planning this course for a long time and are delighted to have partnered with Sterosport to finally make it happen.
We hope it will benefit new graduates and those looking to refresh their taping skills. We even learnt some new skills from each other whilst we were filming!" -
Dr Allan Munro
Mike Carolan
Mike teaches across all aspects on the flagship Sports Rehabilitation degree course at the University of Salford. He completed his Sport Rehabilitation degree at Salford in 2006 and went on to complete his Masters focusing on the biomechanical assessment & prevention of knee injuries.
Mike has spent 15 years working across all aspects of healthcare, rehabilitation & sport, having spent nearly 4 years working in the MoD setting up a bespoke rehab program. He has also previously set up private practices with Allan Munro.
His sports work has seen him spend 6 years in National League Rugby Union with Macclesfield RUFC, he has consulted at several professional football teams and currently works for England and GB Basketball. In 2019 he worked across all age groups from the under 15's through to the senior teams. He was lead Therapist and S&C supporting the men's under 20's to their highest ever finish at the European Championships.
Mike is also Lead Performance Coach for Andrew Robertson, the Great Britain 2017 and 2020 60m Indoor Champion.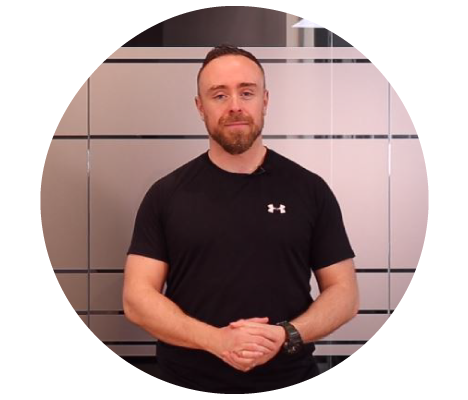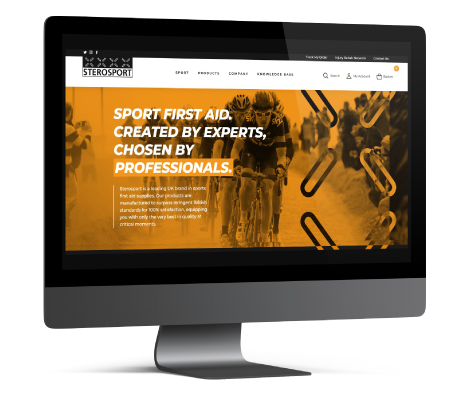 STEROSPORT:
Sports First aid, created by experts, chosen by professionals
Many of our customers will know us through our parent brand Steroplast Healthcare, a manufacturer of pharmaceuticals, diagnostic equipment and medical consumables for over 25 years.
Over time, mass popularity and high demand for sports healthcare supplies paved the way for a stand-alone service tailored to the sports communities that put their trust in us, and so Sterosport was born.
The inception of Sterosport focused solely on sports healthcare, meaning that we could refine our offering, providing value to all those who want to enjoy sports. Beyond top quality products, consulting with our partners and associates in sports communities has helped us to develop authority on all things sports healthcare-related.
Check your inbox to confirm your subscription